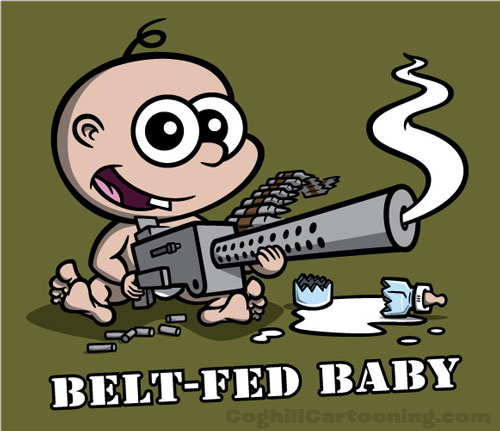 Here's a wild project I recently completed – Belt-Fed Baby!
The client was the owner of a gun shop, and he always used the pun of referring to himself as a "belt-fed baby" (as opposed to a "bottle-fed baby"), playing on the belt-fed aspect of machine guns.
I loved the juxtaposition of the cute baby and the giant machine gun, although I am sure there are some out there who will be up in arms over the design.
The colors were kept to a limited palette in order to keep the screen printing costs down for the t-shirts (more colors = more inks = more money). this design is actually not the final design used for the t-shirt, but the "full color" version was kept to a minimum of colors to match up to the t-shirt design.
The above design was based on a Browning machine gun, and an alternate design with an MG-42 gun was also created: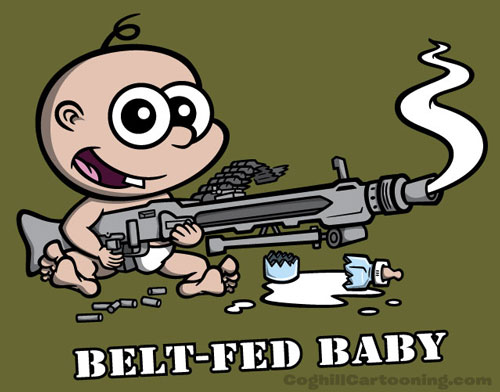 Check out the Belt-Fed Baby cartoon character on the portfolio.