"Hallows Angels" is my newest patch set campaign, launching on Kickstarter on October 10, 2017. It's a Halloween-themed patch set featuring skulls, skeletons, pumpkins, jack-o-lanterns, witches and black cats. Not to mention scarecrows, bats and owls…
The campaign run until October 31 (of course!) and the main patch 4-pack will be a spooky $31 dollars. There will also be a limited edition set of 31 for early backers.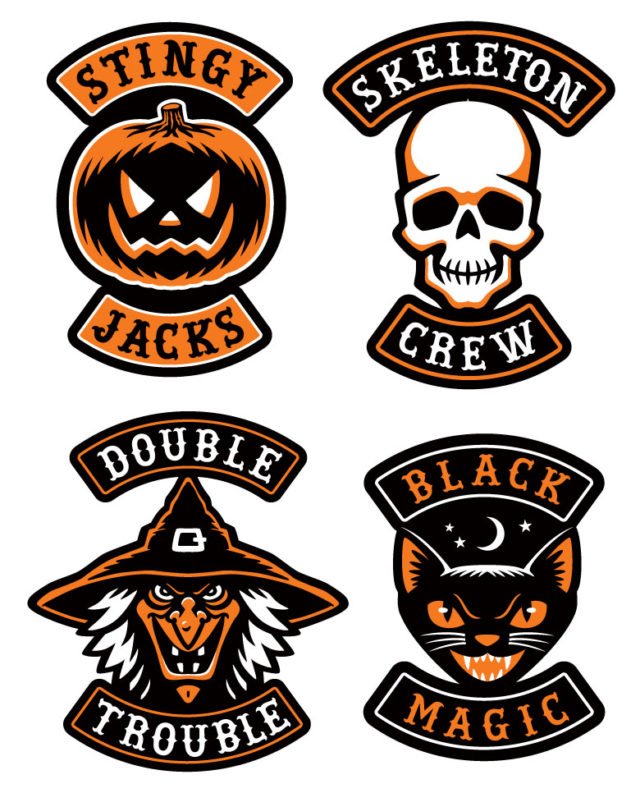 As usual, there will be opportunities to pick up patch sets from my previous campaigns, as well as sketch card original art, larger original drawings, and much more.
The campaign funded in 8 hours, so the patches will be made for sure. The first stretch goal patch, the scarecrow-themed "Sons Of Samhain", has also been unlocked. That means you'll get a bonus patch with any qualifying pledge. And we are on our way to unlocking more.