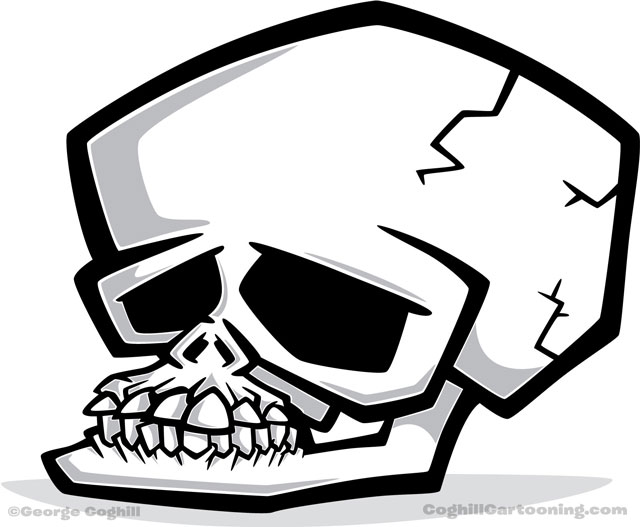 Just posted this funky cartoon skull illustration to my iStockPhoto illustrator account. I was trying to get a good chunk of Halloween imagery uploaded for the upcoming holiday, but with other work projects I just have not had the time to get much done, and it's getting pretty close to printing deadlines for October/Halloween this year.
Regardless, I have always loved drawing skeletons, and anything Halloween related – monsters, zombies, The Mummy, Frankenstein, Dracula – you name it.
I did get a pumpkin cartoon illustration finished as well, and have sketches ready for a witch in front of the moon on a broomstick and of course a ghost. Those should be uploaded shortly.
For this series I was going for something different, a little more funky than your standard Halloween fare. It took a awhile to settle on a design for the pumpkin, and the final I think had a unique feel to it. The skull also took some time to get the right proportions down, and the end result came out fun. I want to also add a full body to have a complete skeleton.
I sketched these out in a Moleskine softbound notepad, scanned in the drawings and hand vectored in Adobe Illustrator CS3.
Licenses are very reasonably priced, and you get the actual vector art to use for your project.